So that we don't feel awfully guilty haha =)

So xmas there was an invite as well we were asked to bring a dish so I couldn't think of anything (as usual I didn't want to make something 'unhealthy' so salad was on my mind.

of course I didn't just want to buy mix leaves and dressing (that would be embarrassing plus I looked 'lazy'). My favourite looking back was all time broccoli salad which needed to be made the night before and it does take a bit of effort if done from scratch.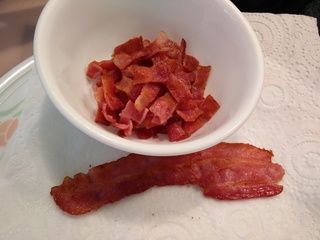 I knew a vegetable like this would fair well with sourish and salty condiments plus a dressing similar but on a sweeter end to fuse with the condiments.
This was perfect.
I assembled everything together on the day itself just coz it was Christmas day and we were going to be out the whole day. This salad was for dinner.
Courtesy from
food.com
Ingredients
3 head fresh broccoli (do not use frozen!)
1 cup red onion (caramelized after cooking the bacon strips)
5 slices chopped streaky bacon
2 1/2 tablespoons lemon and water
1 cup Hellmann's mayonnaise
1⁄3 cup sugar
1 1⁄2 cups grated mozzarella cheese