I really like this one in particular because it's an integrated whole core body workout.
Last one is the best
Original post here
The most common reason people give for not exercising is lack of time, but physical activity doesn't have to be performed in one long session. You can get many of the same benefits by squeezing in short periods of activity throughout the day. As long as you prepare your body by warming up and cooling down before you crank your heart rate, you can do a workout just about anywhere, anytime. In fact, you don't even have to join a gym.
One of the best ways to integrate a workout into your schedule is to make it a consistent part of your routine so you don't have to think twice about not having time or the "right place" to do it. Whether you're at work, home or watching your child's soccer practice at the park, this fun and challenging workout will get your body moving and your heart pumping.
Start by performing each exercise for 15 seconds for the first round and then increase the time by 15 seconds for each subsequent round (i.e., 30, 45 and 60 seconds); rest for one minute between each round. You can complete this challenge in just 24 minutes, but you can extend your workout by completing three additional rounds in reverse order (of 45, 30 and 15 seconds, respectively) for a total of 39 minutes. Finish up with a cool-down and some stretches and you're done!
Superman Twists

Staggered Spiderman Push-ups

Plank Sways

Bird Dog

Plank Jacks

Half Burpees

Mountain Climber Twists

Frog Hop Squats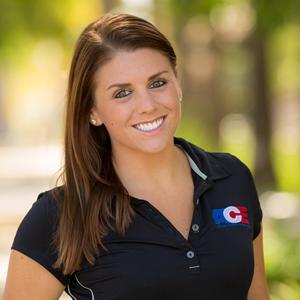 MOLLIE MARTIN
Contributor
Mollie is a Study Assistance Consultant at the American Council on Exercise who holds a BS in Psychology. She is an ACE Certified Personal Trainer, Medical Exercise Specialist, Group Fitness Instructor, Health Coach, Sports Conditioning Specialist, Behavior Change Specialist and has her CSCS through the NSCA. Mollie is also a boot camp instructor, rugby player, fitness coach and health enthusiast. Mollie moved to San Diego from the Midwest in 2012 to pursue her passion of playing rugby and to be able to participate in outdoor fitness year-round.